With $1,000, John Yantis started a construction company in 1965, mainly as a utility contractor involved in building civil infrastructure across San Antonio, South Texas and the Austin area.
Today, Yantis Co. is a full-service civil construction company and a household word for companies such as Pape-Dawson Engineers Inc. and private developers such as the legendary Marty Wender. Yantis worked on building Six Flags Fiesta Texas and most of Wender's Westover Hills development.
"We build streets, drainage systems, bury utilities, and we've even extended the runway a few times at San Antonio International Airport," said Mike Yantis Jr., CEO and the third generation Yantis to lead the company started by his grandfather.
Since then, Yantis has built well over a $1 billion of work on private and public projects for various municipalities, the Army Corps of Engineers, Texas Department of Transportation and private developers statewide. Now, the company has been recognized as one of the San Antonio Business Journal's inaugural Family-Owned Business Awards honorees.
For 56 years, the people at Yantis have rolled up their sleeves and gotten down in the ditches. And they were visionaries who became early adaptors of 3D modeling for street grading, Yantis Jr. said.
"We were one of the first firms to start using GPS automated equipment out in the field," he said, emphasizing that the company's ability to quickly adapt is traceable directly to his grandfather.
The founding Yantis was 33 when he struck out on his own in 1965. He had saved $1,000 and borrowed $9,000 for the $10,000 needed to bid on the company's first job — the Vance Jackson sewer. That first project involved building a 36inch sewer line in solid rock 16 feet deep.
Hard work, integrity and street smarts carried the company through the '70s, '80s, '90s and into the 21st century, Mike Yantis Jr. said. He credits his father, Mike Yantis Sr., who became the company's president in 1982, with shepherding it through the turbulence of those decades.
Mike Yantis Jr., who was a Business Journal 40 Under 40 honoree in 2007, started working summers as soon as he turned 17 and continued through his college years. He came officially on board in 2002 and was named CEO in 2017. His younger brother, Matt Yantis, has been a company employee since 2006. Last year, Matt Yantis was also a 40 Under 40 honoree.
It's not unusual to find all the Yantis men on the job: John, 88; Mike Sr., 65; Mike Jr., 39; and Matt, 37. There is also an "honorary Yantis" — longtime employee Arnold Briones, 43, who has been the company's chief operating officer for 12 years. "Our secret is our workforce," Mike Yantis Jr. said. "We have some of the best in the business, … people who have been here 50 of our 54 years in business. Heck, they went to work for my grandfather."
The San Antonio Business Journal is proud to celebrate local family-owned businesses with its first Family-Owned Business Awards.
The awards honor local multigenerational businesses that have demonstrated excellence, innovation, ethics and philanthropy. Honorees will be recognized at a lunch event on June 20 at the McNay Art Museum.
All of the honorees meet the following criteria.
At least 51 percent owned by the family
Have multiple generations involved in the operations of the company and/or have established longevity in business.
Be based in one of the following counties: Atascosa, Bandera, Bexar, Comal, Guadalupe, Kendall, Medina or Wilson
Yantis Company is excited to announce and welcome Grant Robinson as the Company's new Austin Division Manager. Grant will be responsible for overseeing all Central Texas operations, including managing and developing local supplier and client relationships and expanding the Company's presence in the Central Texas region. He brings nearly 15 years of heavy civil construction and land development experience, having constructed some of the region's largest single-family home developments. "We have always viewed Austin as a potential place for business, but we wanted to ensure we had the right leader in place before we made the move. Grant matches Yantis Company's ideals and commitment to customer satisfaction and we look forward to him helping us become a trusted member of the Austin business community," CEO, Mike Yantis Jr., said.
Grant joins Yantis Company after spending 13 years with one of Austin's largest civil construction firms, serving at all levels of project management. In 2017 alone, Grant was responsible for overseeing 20 project managers and over 100 projects at one time. He also helped lead the Company's recruiting efforts by bringing in and training talented project managers and field staff. His strong management skills helped the Company grow by over 25% annually to a record year of over $300 million in revenue. Grant is well-known in the industry and has established strong relationships with numerous local homebuilders, developers, contractors, and municipalities. He holds a Bachelor of Science from the University of Texas at Arlington.
About Yantis Company:
Yantis Company has been one of South Texas' most well-known heavy civil construction firms for more than 50 years. Services include commercial/industrial, single-family development, public infrastructure, asphalt maintenance, curb/concrete construction, and rock milling and trenching.
This past month, the San Antonio A&M Club announced that John Yantis (class of 1953) was awarded the Polly Krueger Award. The award recognizes and honors San Antonio A&M Club members who have made significant contributions to our community and whose accomplishments and careers have brought credit to Texas A&M University. Only 17 San Antonio Aggies have been named to this list.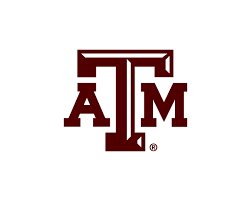 September 2, 2018
Homebuilders are focusing on homes in the $200,000 to $250,000 price range. But that won't fulfill the high local demand for homes that cost less than $200,000. As the cost of land, labor and permits jumps, that demand has become increasingly difficult to meet.
The pace of home construction in the San Antonio market has surged to its highest level since 2007, but it likely won't be enough to correct a woeful shortage of affordable homes.
In the second quarter of this year, builders in the local metro area started 3,271 homes, a 9 percent increase from the same time period the year before, according to a report from Metrostudy, an analytics firm that studies the local market.
"It's a long time coming to get to a number that big," said Jack Inselmann, Metrostudy's regional director. "You've got a bunch of builders with what I would say are significant growth plans."
Construction started on about 11,000 homes last year, Inselmann said. He said the local market could reach 12,000 homes this year and be near 13,000 in 2019.
Local builder Sitterle Homes has been increasing its construction load, said co-owner Jeff Buell, who is also the incoming president for the Greater San Antonio Builders Association. Sales are strong, and plenty of people are looking at model homes, he said.
"My crystal ball is not as clear as I'd like it to be, but it does seem that San Antonio is enjoying a good market," he said. "You're only so strong as your last sale, so as the sales keep coming in, we feel confident."
Homebuilders are focusing on constructing homes in the relatively affordable price range of $200,000 to $250,000, Inselmann said. But that won't fulfill the sizable local demand for homes below $200,000, a price range that has become increasingly difficult to hit due to the rising costs of land, labor and municipal permits.
"What we need for our market to be well-supplied is to be having a significant amount of new homes in the mid-$100,000s, which is virtually impossible now," Inselmann said.
The last time homebuilders were so busy was in the second quarter of 2007, when construction started on 3,817 homes, Inselmann said. The current level of construction is still well below the pre-housing crisis peak of about 5,400 homes in the second quarter of 2006.
San Antonio's population and job growth have been driving up home sales over the past seven years. But developers haven't been able to build enough homes in the moderate price range.
As a result, home prices are rising swiftly, and the supply of homes on the market is as tight as it has ever been — a problem that plagues much of the U.S.
The number of new home closings — in other words, homes that people moved into — was 2,943 in the second quarter, an increase of 8 percent over the year before, Metrostudy's data show.
The local market has a 19.4-month supply of vacant lots for which roads and utilities have been laid — the tightest supply since 2007. That means that if no new lots are developed, it would take 19.4 months for the lots to run out because homes were built on them.
But 14,000 lots are under construction, which is "by far" the largest number in the pipeline since the housing market began its recovery in 2011, according to Metrostudy's report. A year ago, only 8,000 lots were in the works.
The surge in lot development should lead to an increase in housing starts in the future, the report says.
Richard Webner is a San Antonio-based staff writer covering real estate and development. Read him on our free site, mySA.com, and on our subscriber site, ExpressNews.com. | [email protected] | Twitter: @RWebner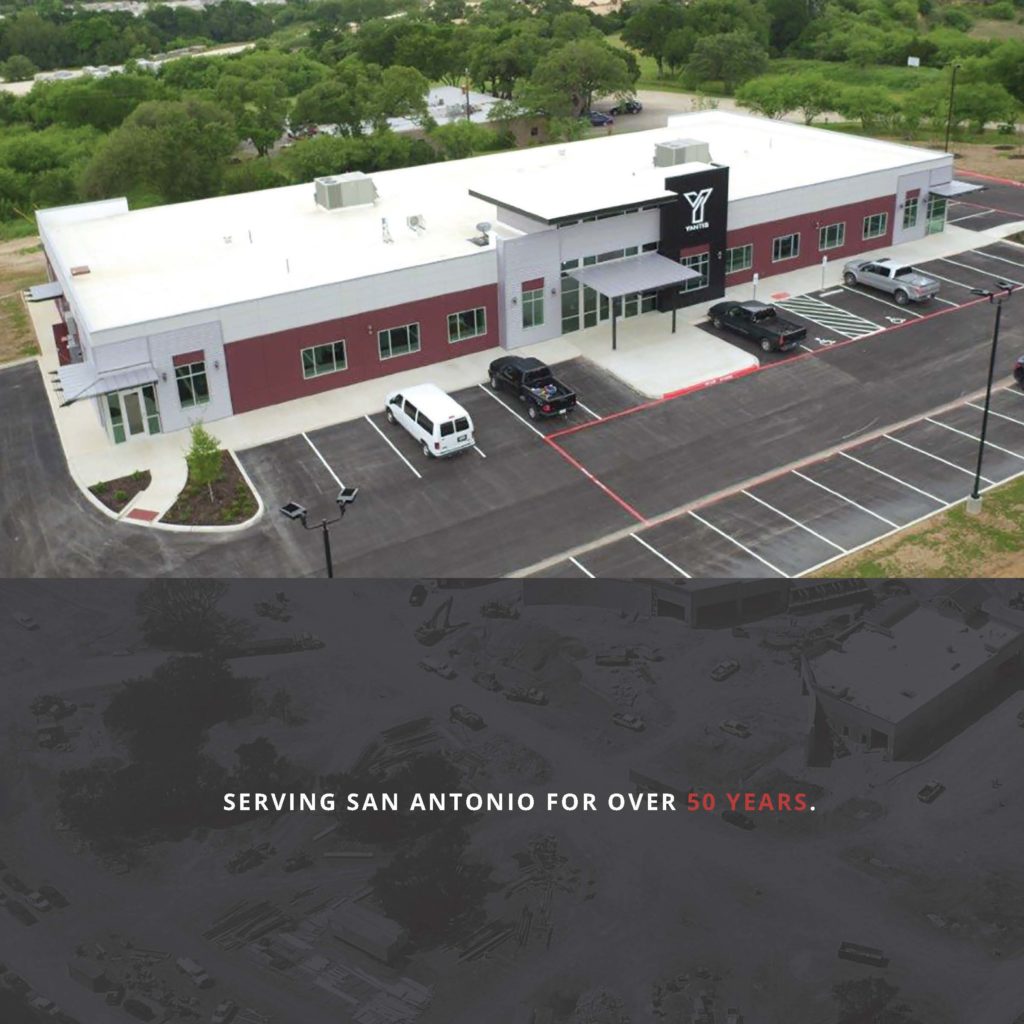 As the CEO of Yantis Company, Mike was in search of a bank that could facilitate his company's growth – now and in the future. After dealing with publically traded banks for years, he wanted more out of his bank. He wanted a banking relationship based on access, ease of business and flexibility to make quick decisions.
"In the construction industry things change rapidly, day by day and with Broadway Bank they've made it easy to get the financing we need, when we need it. They've helped us become more efficient because they understand our business and our industry demands. Having my banker know what's going on in the company and being there to support us, is what sets Broadway Bank apart".