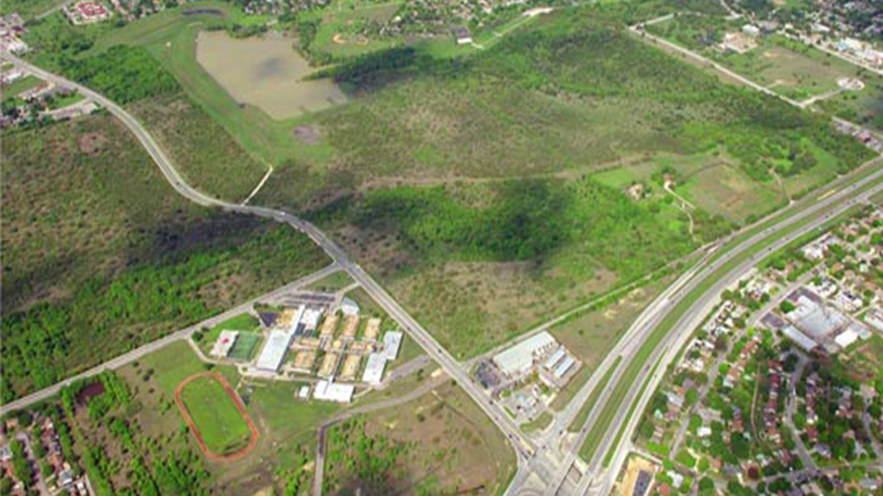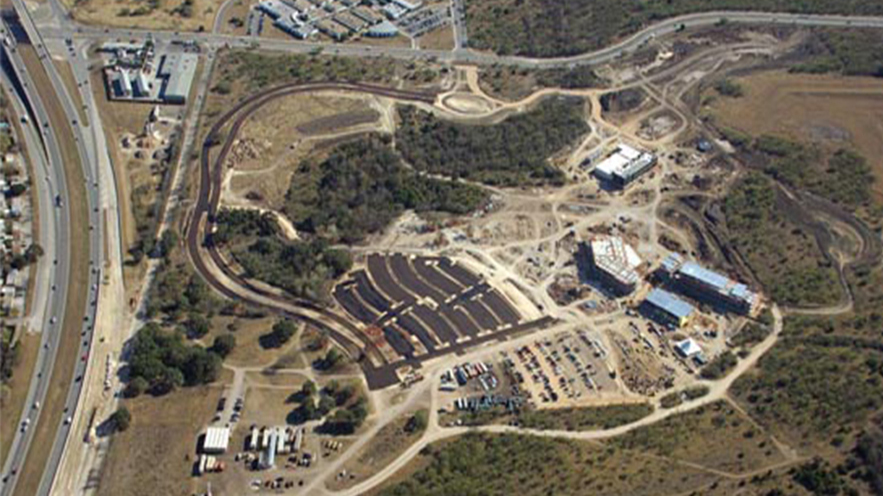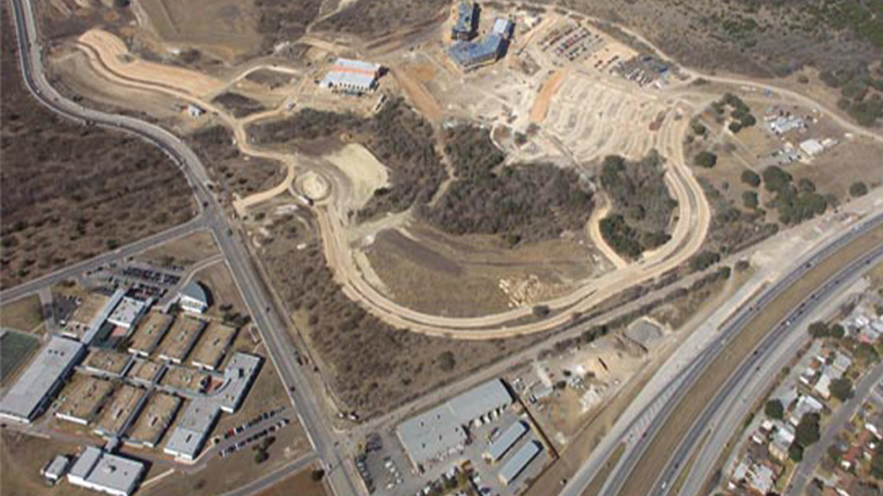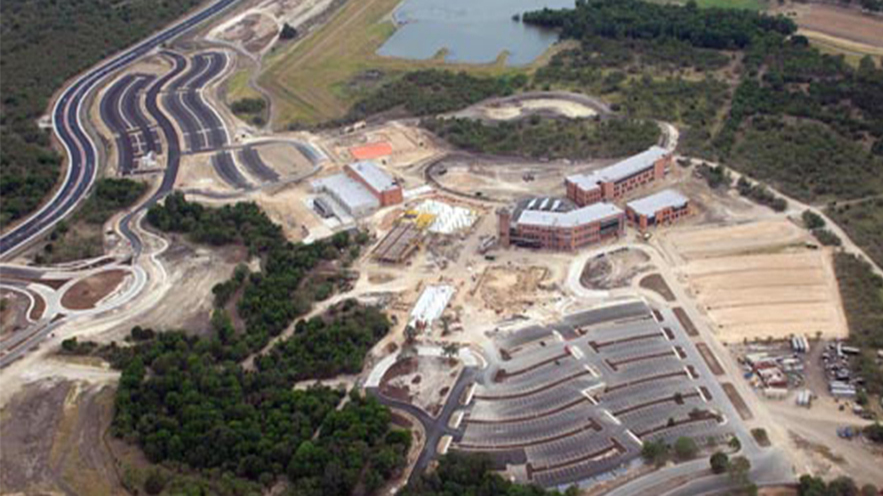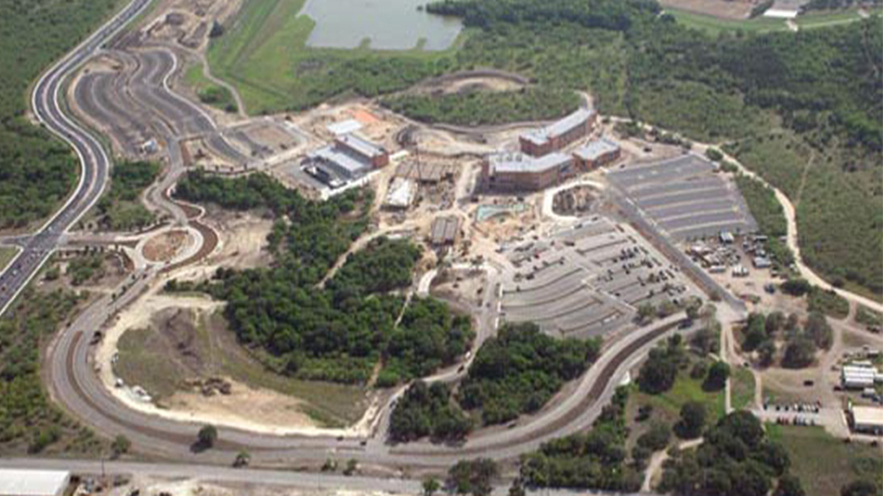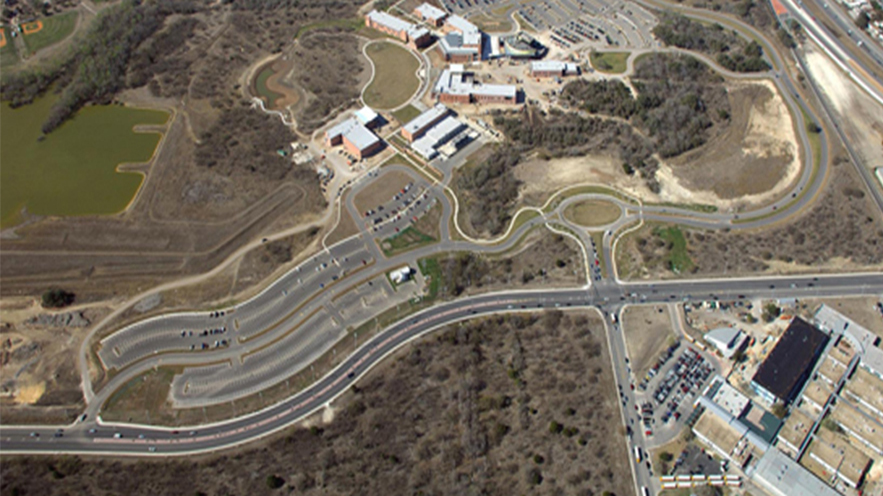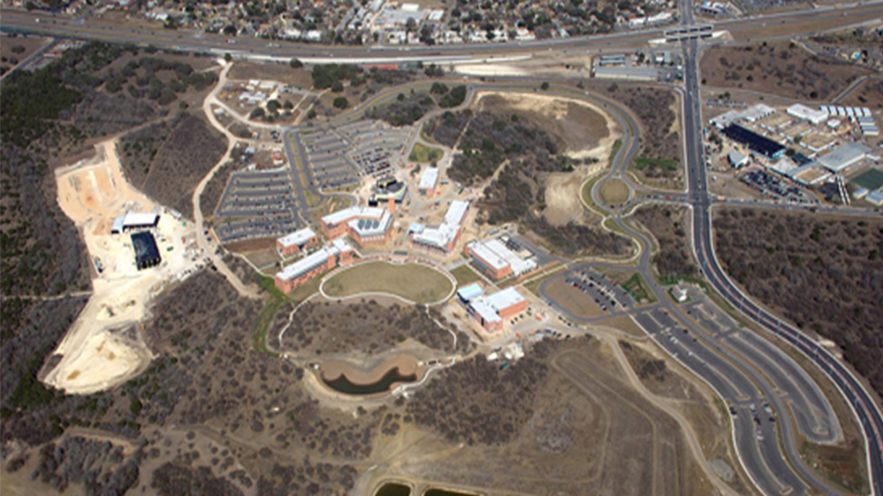 Northeast Lakeview College​
Owner: Alamo Community College
Engineer: Pape-Dawson Engineers
Cost: $5.2 Million
Yantis Company's portion of the Northeast Lakeview College project consisted of all mass grading and pad preparation. The excavation portion of the project required over 145,000 cubic yards of scraper excavation. After the pads were brought to sub grade, Yantis hauled in over 60,000 cubic yards of select fill for the school building pads. All together Yantis constructed nine total building pads.
In addition, Yantis was awarded the paving portion of the project which consisted of 70,000 tons of flexible base and almost 12,000 tons of asphalt. Yantis Company's contract with Austin Commercial has exceeded $5.5 million dollars.
5423 N Loop 1604 E
San Antonio, TX 78247
P. (210) 655-3780
F. (210) 655-8526
Copyright 2018 Yantis Company, All Rights Reserved.