No one says it better than our Clients:
It gives us great joy to provide real value and a work ethic not simply found anymore. The gratitude and thanks we receive from many of our clients is really why we do what we do. Here are a few client testimonials we received from projects completed.

"I have worked with Yantis Company for the past 10 years on projects varying in size from $100,000 to well over $20 million dollars. Yantis has always shown an ability to hit all deadlines and we have found them to be extremely fair and transparent on pricing. I would highly recommend them."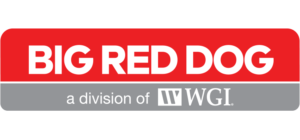 "The Yantis Company was selected by Dollar General to provide site grading, utilities and building pad construction for a new 960,000 square foot Distribution Center along Foster Road just south of IH 10. As a local sitework contractor with superior qualifications, it's evident that Dollar General's selection was the right one. The Yantis Company and their team of professionals have consistently performed ahead of the proposed schedule on a challenging site that required cement treatment to the existing soil at depths of nearly 10 feet in some areas. The owner and design team have enjoyed developing a relationship with the Yantis Company and look forward to working together again in the very near future."

"Having worked with the principals of Yantis Company for many years, I can attest they always have the owners' interest in mind. They have an unusual knack for understanding the unique needs of their clients and strive to meet those needs in a fair and equitable manner. I would rate them as one of the leading contractors we've had the opportunity to deal with and would recommend them to anyone. They're a pleasure to work with."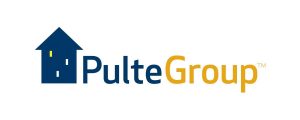 "Yantis Company's involvement in Alamo Ranch has been highlighted by their commitment to teamwork. Yantis has consistently delivered on time commitments, but more importantly, their attention to detail during and after the construction process has made them a valuable partner."

"Our experience with the Yantis Company began in the early 1970's and extends over a number of extremely large and significant projects. We have observed Yantis Company and its employees to be technically competent and to effectively partner with the design team to satisfy the owner's requirements and expectations. Yantis Company is a well-established and recognized San Antonio business run by the Yantis Family. They and their company have been recognized by our city's business and civic leaders for contributions to the community and for their reputation, which is above reproach. The foundation upon which their success is based consists of producing excellent work and dealing fairly with project owners."

"I am confident that my fellow board members would agree that Yantis is a very professional outfit and that our past experience with your company has been very positive."

"From our perspective, Yantis Company has been easy to work with, straight-forward in their dealings, professional in their approach, concerned about what we were trying to achieve, flexible, and fair- minded."

"KB Home San Antonio has had the distinct pleasure of working with Yantis for several years on several land development projects. Whether the project is large or small, the Yantis Company has been able to deliver a finished product within budget. From the bidding process to the end of construction the staff at Yantis are very responsive to our requests and attentive to our needs. The ability to stay on schedule is critical to our business model, and Yantis has consistently delivered single family lots on time. Communication is always a critical component to any business relationship, whether it is from the field or the corporate office, and it's been our experience that Yantis exceeds our expectations."

"There are a lot of contractors out there that do what Yantis does, but nobody can do what Yantis does."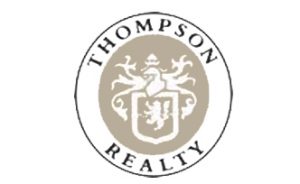 "The job (District North) went great. It's tough to stay on top of everything when you office in a different city, but Yantis helped keep us in the loop and took care of everything as we hoped they would. We really appreciate all of the help you guys gave us and we look forward to working with you on the next project in the near future."
18015 Yantis Way
San Antonio, TX 78247
P. (210) 655-3780

Copyright 2020 Yantis Company, All Rights Reserved.