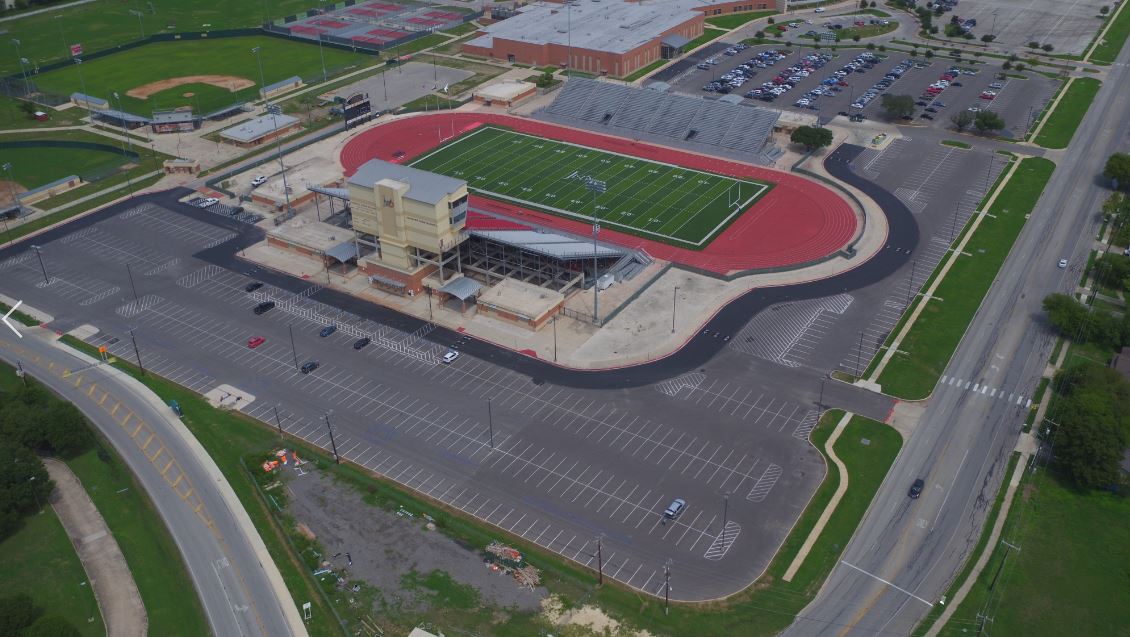 Owner: Judson ISD
Engineer: MTR
Cost: $1.4 Million
Judson ISD contracted with Yantis Company for a parking lot rehabilitation at Rutledge Stadium.  With a tight schedule, Yantis dumped almost 25,000 tons of base and put down over 5,800 tons of asphalt. 
5423 N Loop 1604 E
San Antonio, TX 78247
P. (210) 655-3780
F. (210) 655-8526
Copyright 2018 Yantis Company, All Rights Reserved.